About The "Beehive"  Our Guest Residences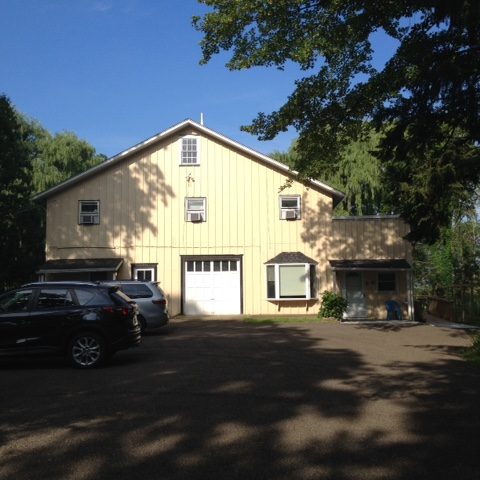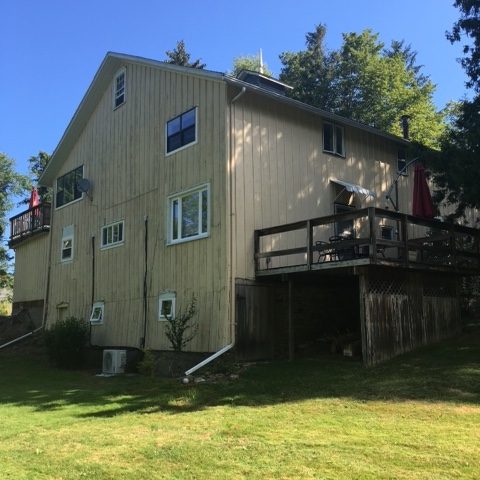 Dube's Chautauqua Rentals are Fully equipped Guest Residential Apartments in Chautauqua County!
Dubes' Chautauqua Rentals are located on the Chautauqua Wine Trail, near Lake Erie our 3 guest Residences are next to our home in "The Beehive" (See above).  Built in the 1800's this structure had a workshop on the ground floor and under it, in the basement, a stable for the horses.   Sometime in the late 1940's Mr. Yeaney updated and converted the first and second floor into residential apartments.  He kept a florist shop in the unit that is the Rising Rose, and moved his family into the Birds' Eye while he renovated the house.  In 2014 we purchased the property and started our plans for Dubes' Chautauqua Rentals.  The building is now renovated, updated and aptly named the The Beehive.  (When we purchased the property we found a Beehive in a window of the stable area.)
Take a look at our updated and remodeled guest units, with new floors, cabinets, appliances and furniture, etc.  The "Birds Eye" upper residence is a fully equipped 3 bedroom 2 bath.  On the ground floor left is the "Garden View" a 1 bedroom 1 bath, and on the right where the florist shop was, is the "Rising Rose" a 2 bedroom 1 bath (separated vanity/shower area) with ADA features. Rental units are within walking distance of restaurants, banks, grocer, and shops, as well as a CVS drug store. Within minutes of Timmerman's produce (west) along with golf, Barcelona Harbour and many vineyards. Hiking, fishing, horseback riding, and summer sports abound in this beautiful county. The Chautauqua Institution is 10 1/2 miles south on Portage.
Dubes' Chautauqua Rental- Our Philosophy
We hope we've thought of all the things to make your stay comfortable, we want you to relax, enjoy yourself and have fun exploring our beautiful area! Dubes' Chautauqua residential rentals have fully equipped kitchens, new beds, air conditioning, private entries, private patios and electric grills.  We prefer a weekly rental, and there are discounts for our monthly or seasonal guests. When available, during the season, there is a 4 day minimum booking.
Within minutes you can walk or drive to:
There are restaurants you can walk to, as well as antique shops, and so many things to do, its best to See "Activities In Chautauqua NY" for links and maps to various local activities.  Or, for additional information about activities in NY State visit our link on I Love NY  For information about wine weekends visit Chautauqua Wine Trail