Residential Apartments, available for the Season, Week or Month.
Our Chautauqua Vacation Rentals are remodeled fully equipped residential apartments located in the quaint and historic Village of Westfield in middle of grape country. History abounds in this area.  Near Chautauqua Lake, Lake Erie, the Chautauqua Institution, the Chautauqua Wine Trail, The Portage Trail, and Barcelona Harbour.  Lots of activities nearby with easy access to I-90 and a short walk to restaurants, antique shops, etc.
Our 3 remodeled Chautauqua vacation residences are located in the "Beehive". See our Menu for information about Dubes Chautauqua Rental units .  Each unit feels like a private residence with a private entry, patio, and grill.  We have ample off-street parking, fully equipped new Kitchens, Smart TV's, Wi-Fi, a/c  and ceiling fans.  The Birds' Eye is a 3/2 upper; the Garden View is a 1/1, shown on the lower left; and the Rising Rose  is a 2/1, that is ADA accessible for a wheelchair/walker.  A laundry room is located for your convenience on the first floor premises.  Check them out!
Chautauqua Vacation Rentals, has the best housekeeper, Michelle, she'll make sure your unit is shiny, your sheets and linens are clean. We take pride in the services we offer and welcome your constructive suggestions to help us improve our facilities.  We hope you will love our home and neighborhood as much as we do.
Location and other information, see Contact Us for map:
Dube's Chautauqua Vacation Rentals
Location: Westfield, NY.  I-90, Exit 60.  1 hour from Buffalo International Airport, 35 mi to Erie, PA
Member of Chautauqua County Vistors Bureau-                                            Check out the CCVB Calendar of events:
http://www.tourchautauqua.com/calendar.aspx
And For Wine Events & Special Weekends:
http://www.lakeeriewinecountry.org/events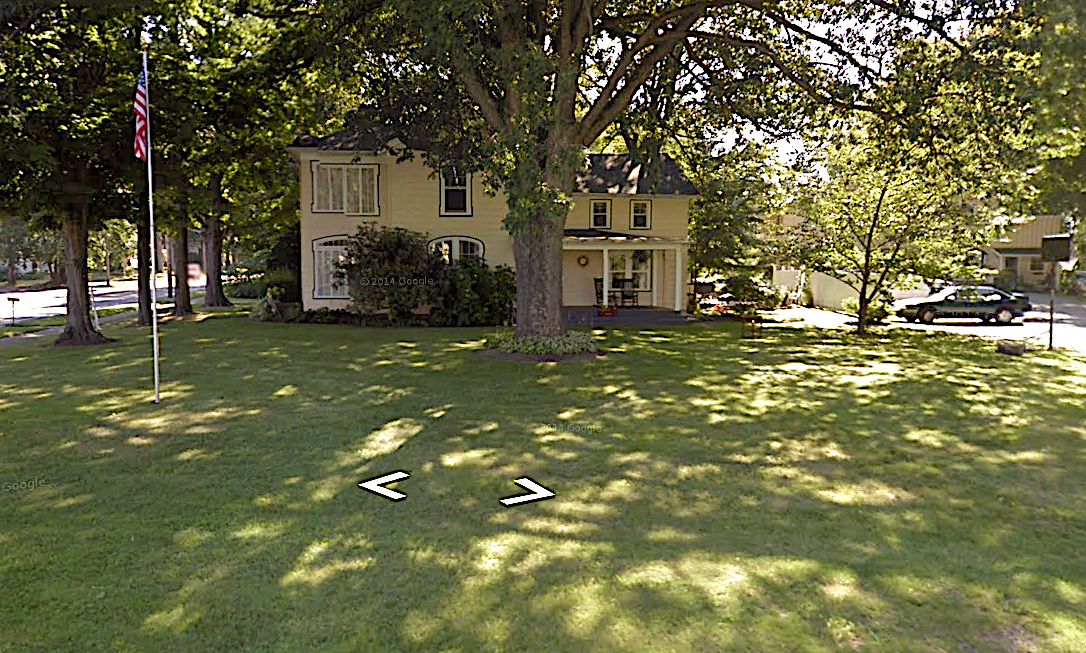 Our Home, the Hummer
We named our home the Hummer, due to the hummingbird nests found, and seen around the property.  We have been adding landscaping and bird houses to create a welcoming habitat for our feathered friends.
We've used our prior experiences staying at vacation rentals to make your stay comfortable.  Please let us know of your suggestions to improve.
Welcome!
Rick & GG Dube